HYPERGEAR DRY BAG 2 LITRE
Price

RM55.00

Brand
HYPER GEAR
Size (L x W x H)
20 cm x 10 cm x 5 cm
Availability
In Stock

Colours

Quantity
Description
Highlight
IPX6 Waterproof
Highly versatile for activities like outdoor, water sports, travel or casual use
Floats safely if dropped in water
Durable, wipe-clean and easy to store away
Heavy duty and durable materials for rough usage
Can be used as a dry bag or an inner compartment
Can be fastened on any bag for an instant waterproof solution
Supplied with an adjustable shoulder strap for usability as a sling bag
Premium quality PVC Tarpaulin 500D with seamless sealed
The Original
Hypergear Dry Bag Mini 2L
Our all time favourite, the fun and functional Dry Bag Mini that serves the purpose for outdoor activities, travel or even just casual usage. Protect your phone, gadgets, tools, ID or cards on the go. Use it as sling bag, inner compartment or clip on any bags as instant waterproof solution. This little dry bag is the best definition of MINI but STRONG and VERSATILE.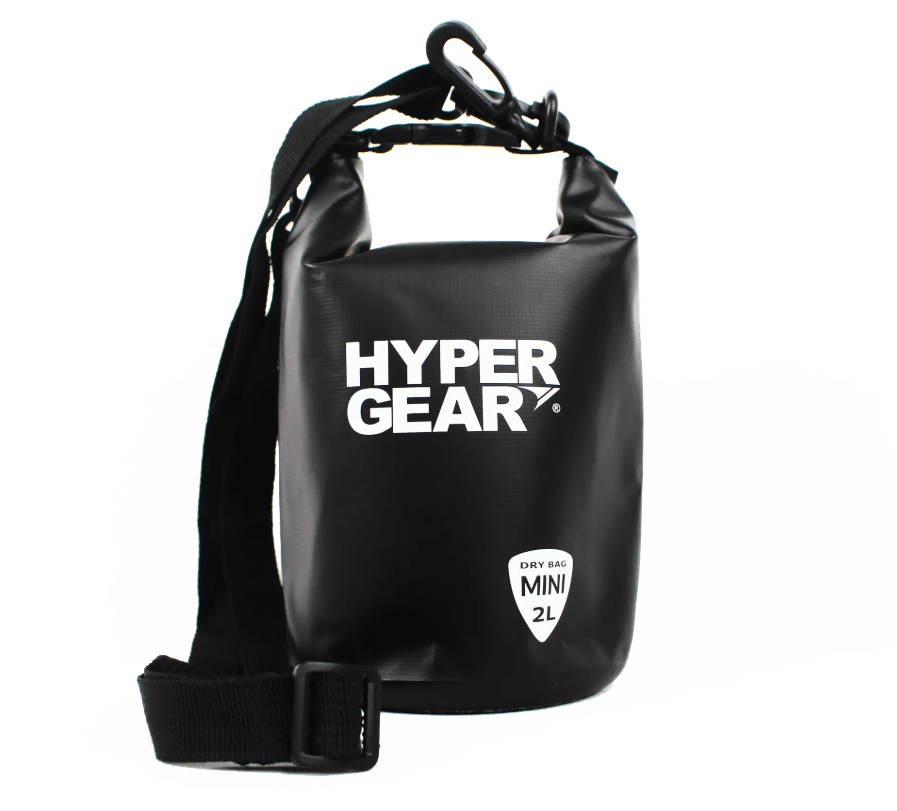 IPX WATERPROOF SPECIFICATION
SUITABLE ACTIVITY USAGE
Angling/Fishing, Camping, Canoeing, Cycling, Gym, Hiking, Ice Climbing, Jet Skiing, Kayaking, Motocross, Motorbike Expedition Touring, Mountain Biking, Scuba Diving, Skiing, Snorkeling, Stand-Up Paddling, Swimming, Travelling, Trekking, Water Skiing, Whitewater Rafting.
DIMENSIONS
Close Height 18.5cm x Width 12.5cm
Open Height 27cm x Width 17.5cm
Weight 100 gram
DELIVERY TIME FRAME
Delivered in 2-4 business days